Welcome everyone, today we're featuring another patch that involves several class rebalances for PVE, new side contents, new cosmetics, and more.
Side Content
Heroes Sanctuary
Following the success of our first side content, Death God Revival, we are pleased to introduce a new side content, "Heroes Sanctuary." Something additional to do (after you have completed your weekly tasks).
Heroes Sanctuary will feature The Ruby-Hooded Hero, Argenta as the boss. Challenge Argenta, and defeat her for some sweet rewards.
Unlike the Golden Dragon, the legendary Silver Dragon has never been particularly fond of humans. Can you, the InfinityNest heroes, impress Argenta? She proposes a strength challenge to see if kids like you have the courage and tenacity to face her trial and prove your worth.
Located in the same "Solo/Duo Contents" portal as Blade of the East, she waits for your arrival.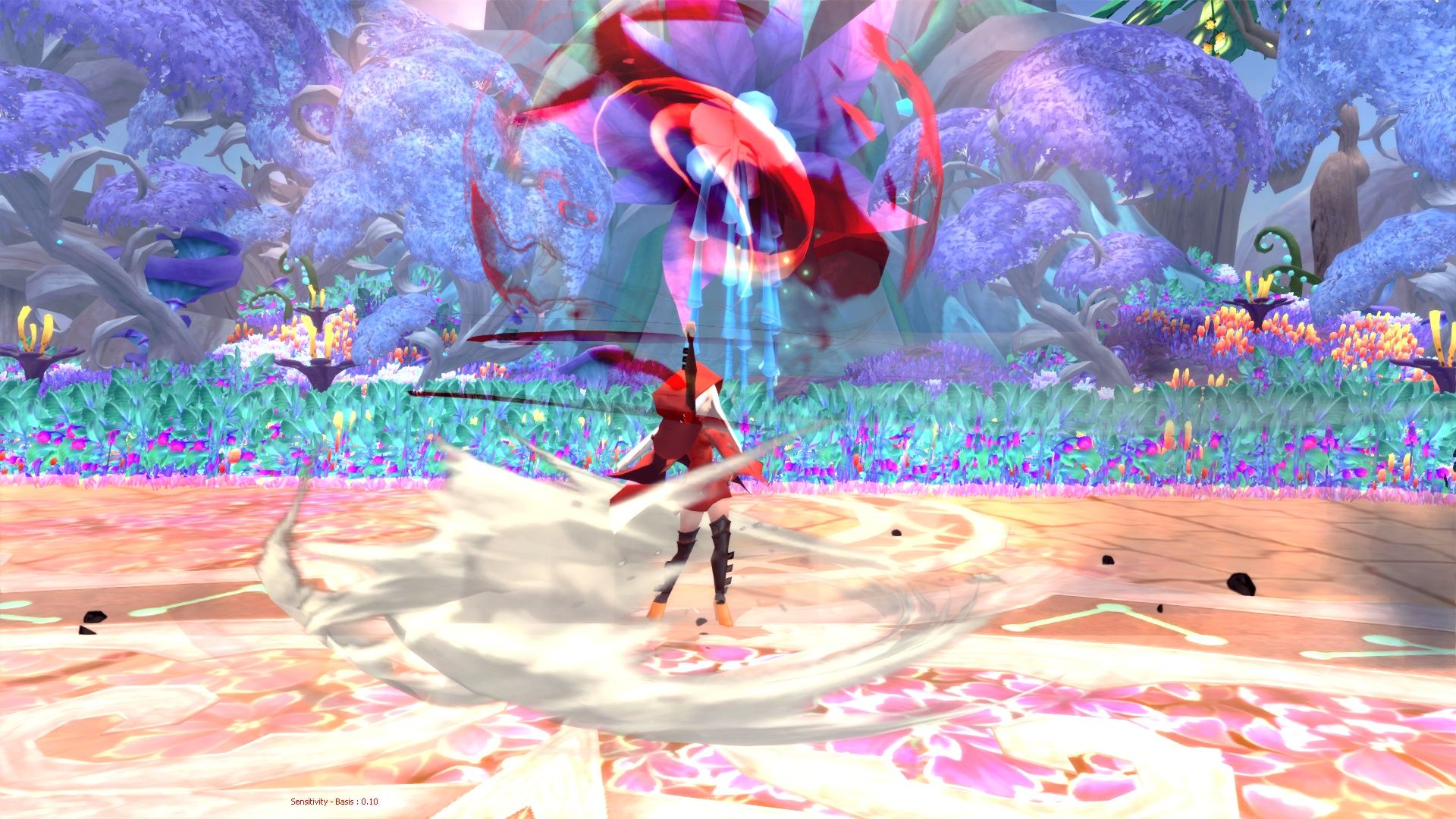 Rewards
Upon stage clear, items which appears upon defeating Argenta will drop Argenta's Note and Argenta's Pendant, which can then be traded for various rewards.
The amount of Argenta's Note drop will varies for each Labyrinth Floor.
You can also farm Argenta's Pendant outside of your weekly cap as the item has a certain percentage of drops every time you clear the stage.
| Difficulty | Item Drop Amount |
| --- | --- |
| Labyrinth Floor 6 | x1 Argenta's Note, x1 Argenta's Pendant. 10% Chance for Additional Pendant |
| Labyrinth Floor 7 | x1 Argenta's Note, x1 Argenta's Pendant. 15% Chance for Additional Pendant |
| Labyrinth Floor 8 | x2 Argenta's Note, x2 Argenta's Pendant. 20% Chance for Additional Pendant |
* Reward eligibility will be reset every Saturday at 9:00 a.m. (Server Time) or any forced nest resets, if applicable.
Argenta's Exchange Shop
Following the previous patch of Adventurer's Bounty, Argenta's Exchange Shop will be in the same place as the Adventurer's Bounty Shop.
By speaking to Deckard NPC in Saint Haven, you can choose Argenta's Exchange Shop and trade your lootdrops for some sweet goodies, including an exclusive Pania Weapon Costume and Custom Titles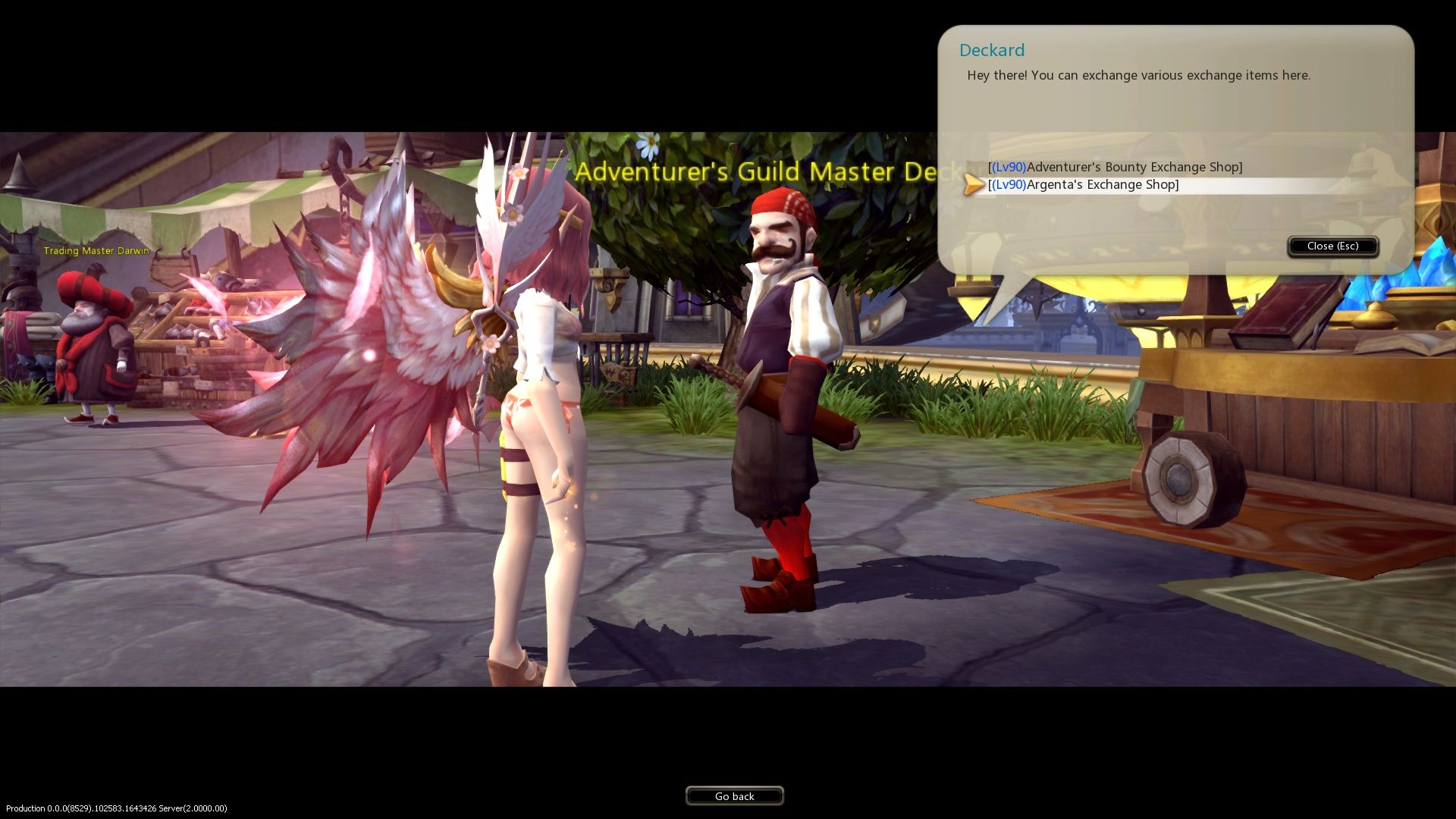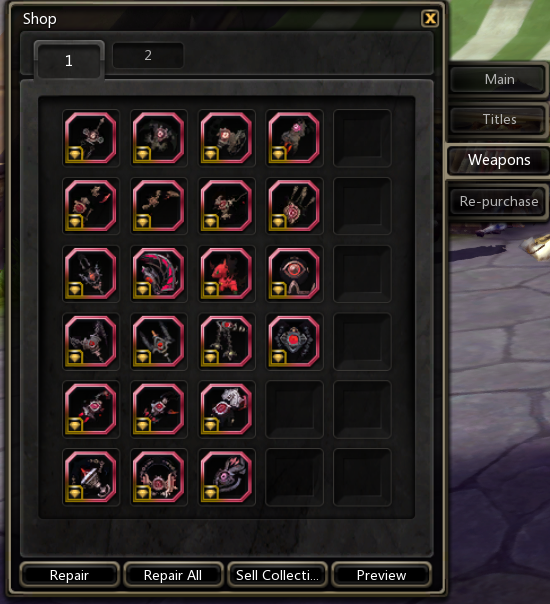 General
Misc.
Top-Grade Essence of Life drops is now doubled in relevant contents
Irine Transformation's food skill now only drops Drumstick
Irine Transformation's food skill CD increased to 45s
IC Shop
Purchasing Seasonal Boxes now grant you Mileage points, similar to Infinity Box.
Reduced the pricing of Lv90 Skip Pot and +300% XP Scroll.
+150% XP Scrolls are now free.
Various CC items has been changed, such as
Price Reduced :
Engraving Extractor price reduced from 75k CC > 25k CC
Seal Stamps price reduced from 50k CC > 20k CC
Remote Storage Kit price reduced from 65k CC > 15k CC
Messenger Red Bird price reduced from 50k CC > 10k CC
Premium Magic Stamp price reduced from 75k CC > 15k CC
Trading House Ticket price reduced from 75k CC > 30k CC
Mobile Enhancement Kit price reduced from 40k > 10k
Quantity Increased :
Item Protection Magic Jelly quantity increased from 150 > 300
Resurrection Scroll quantity increased from 10 > 20
Price Increased :
Curious Conan price increased from 20k CC > 60k CC
(PVE) Class Adjustments
The following class skills have been adjusted as follows:
[Grand Weapon Master]
Animation is now simplified
[Walking Target]
Now you can tumble out of the skill as soon as the projectile is shot
[Focusing Cut]
You can now properly aim the direction of Focusing Shot with your Crosshair
[Marking Shot]
The skill is now no longer an iframe
Resolved Issues
The following issues have been addressed:
PVE
An issue where Trickster's Soul Burst not showing proper skill description
Known Issues
We are aware of the following issues:
PvE Content
Repeatedly entering or clearing Dark Banquet introduces a nasty client memory leak. If you have more information about how to reproduce this, please let us know on our Discord server by creating a bug report thread.
Classes
When previewing your character in either the I.C Shop or NPC Shop and then clicking the "Battle" button to change to combat stance, your character animation will not play properly when leaving town, restart your client to fix this.
*Both issues will be addressed in the patch after this one.